Offering Envelope Design Service Options
(If you have a layout print-ready, please go to our order page directly.)
1) Paid Envelope Design
Choose our paid templates ($45) if you'd like a more customized offering envelope with your own logo and colors.
No design skills needed either!
Best for churches who need a more customized design.
Go To Paid Templates
2) Free Envelope Design
Our free templates allow you to get a professional customized offering envelope with no design skills necessary. Choose one of our custom logos, add your church name etc. and order b/w prints in one easy step. You only pay for envelope printing. ($54 for 500)
Best for churches on a budget who need a quick solution.
Go to Free Templates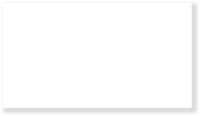 3) Free Downloadable Template
These are blank templates meant as background layer for your Photoshop, Indesign or similar graphic app.
Graphic design skills are necessary to get a professional result.
Best for churches who can design their own envelopes.
Free Envelope Template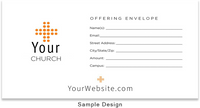 4) Design from Scratch
We will design an offering envelope for you from scratch ($55)! Just upload a logo if applicable and any relevant information and we'll design your entire offering envelope.
Design from Scratch
5) Convert Your Old Design
We convert WORD files, EXCEL files, PUBLISHER, or any other file format into print ready PDF files.
Also, choose this option when you have an envelope sample but cannot locate the original file. Simply just scan or take a picture of the envelope. You will be prompted to upload any file, scan or photo at the next step and our team of experts will take care of the rest.
Conversion Fee: $45
Convert